Google celebrates Mary Blair's 100th birthday.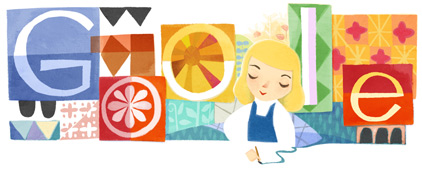 Top 5 facts about Mary Blair: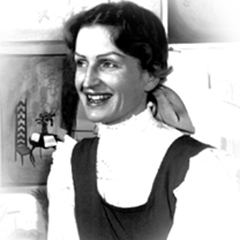 1. She was born on October 21, 1911 in in McAlester, Oklahoma. In 1934, Mary married another artist, Lee Everett Blair.
2. Mary Blair was an American artist best remembered today for work done for The Walt Disney Company.
3. Blair produced striking concept art for such films as Alice in Wonderland, Peter Pan, Song of the South and Cinderella.
4. She was honored as a Disney Legend in 1991, one of the first women to be given the honor.
5. Mary Blair died of a cerebral hemorrhage on July 26, 1978.

(via Wikipedia)
Facebook Fan site:
3 YouTube videos about Mary Blair: