Google celebrates the Independence Day of Uganda.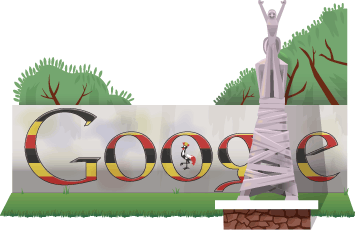 Top 5 facts about Uganda:
1. Uganda is a landlocked country in East Africa.
2. Uganda is also known as the "Pearl of Africa".
3. Uganda takes its name from the Buganda kingdom.
4. Uganda gained independence from Britain on 9 October 1962.
5. The official languages are English and Swahili. (Wikipedia)